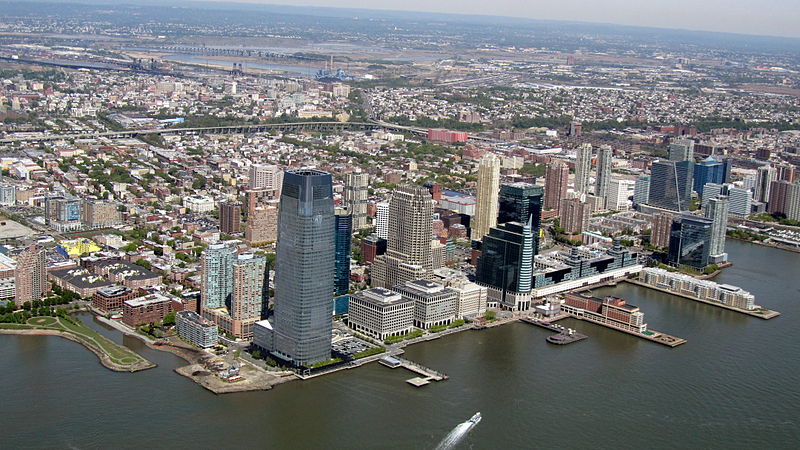 We Provide Commercial Real Estate Loans
in Jersey City, NJ
Trihawk Commercial Capital provides commercial real estate solutions throughout Jersey City, NJ. Our finance programs are tailored for Jersey City property markets, and help both investors and businesses with projects such as:
• Acquisitions in Jersey City
• House flipping
• Refinancing commercial mortgage loans
• Construction and commercial building loans
• Improvements, expansions, renovations, and restorations
Conventional Commercial Real Estate Loans in Jersey City
Our conventional commercial property loans are versatile and offer New Jersey commercial real estate investors a number of benefits, such as:
• Commercial loan amounts up to $100 million
• LTV up to 75 percent
• Terms up to 10 years
• Amortizations up to 30 years
Conventional commercial real estate financing can be applied to a number of property types, including:
• Retail including anchored and unanchored shopping centers
• Office space
• Warehouses
• Self storage
• Flagged and non-flagged hotels
SBA Commercial Real Estate Loans
Trihawk Capital is recognized as a preferred financial services company among SBA lenders. This designation allows us to expedite the commercial lending process and get funds to you when you need them. We can also get the most favorable terms and interest rates throughout New Jersey. We offer both SBA 7(a) and 504 loans, which can be used for a number of property types in Jersey City:
• Owner occupied buildings
• Industrial and manufacturing facilities
• Warehouses
• Mobile home parks
• Multifamily apartments
• Hotels and motels
CMBS Conduit Loans for Jersey City Properties
Our long standing relationships with high-profile films gives us the ability to offer Commercial Mortgage Backed Securities (CMBS) loans. Our CMBS loans offer amounts up to $50 million and provide extremely low interest rates on property transactions in Jersey City.
Bridge and Hard Money Loans
Some projects have immediate expenses that need to be met while a larger commercial property loan is still in the pipeline. Trihawk Capital offers bridge loans to cover any gaps in funding to keep commercial real estate projects on track. Our bridge and hard money loans feature:
• Commercial loans up to $100 million
• LTV up to 80 percent
• Interest-only amortizations
• Low variable interest rates
Construction Loans
We understand that every construction project has unique requirements. Whether expanding on an existing commercial building or taking on a large ground-up project, Trihawk offers construction loans to ensure success at every stage. Our construction loans provide:
• Financing starting at $10 million
• Permanent financing available to partners with equity experience
HUD and FHA Commercial Loans in Jersey City
We offer HUD and FHA financing on designated commercial properties. These loans offer long-term commercial real estate financing for acquisitions, new construction, rehabilitiation, or refinancing on properties such as:
• Senior housing
• Healthcare facilities
• Managed care
• Multifamily residences
Our HUD and FHA loans offer:
• Commercial loans up to $50,000
• Full amortization
• Integrated construction/permanent financing
• Credit enhancements
• Non-recourse
• Tax exempt financing
Equity and Mezzanine Financing For Commercial Properties in Jersey City, NJ
Our equity and mezzanine loans are ideal for those transactions where debt-based lending is not a perfect fit. We can arrange mezzanine and equity solutions quickly and tailor them to your needs. Our mezzanine and equity commercial loans start at $5 million and can go up to $100 million and beyond, depending on the scope of the project.
The Best Commercial Loans In New Jersey
Trihawk Capital offers the most comprehensive commercial real estate solutions in Jersey City and surrounding areas. Whether you are purchasing your first investment property, refinancing a commercial mortgage, or taking on a large construction project, our commercial loans will cover all your needs. Contact our offices today to learn more.