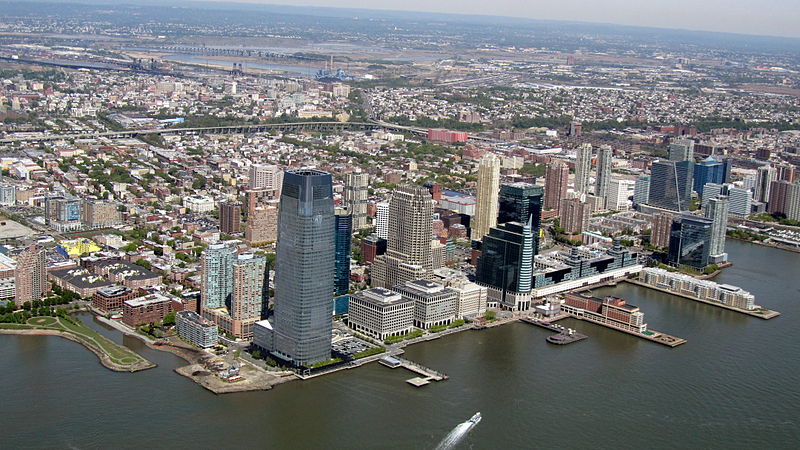 Small Business Loans for Jersey City, New Jersey Businesses
What Are Your Commercial Loan Options?
Trihawk Capital provides small business loans to entrepreneurs in the Jersey City area. Through our program for SBA loans, entrepreneurs can get the funding they need for various business opportunities such as:
• Commercial real estate financing
• Business acquisitions
• Equipment
• Working capital
• Refinancing existing business loans
SBA Loans for Commercial Real Estate in Jersey City
SBA loans from Trihawk Capital provide the funding necessary for commercial real estate transactions in Jersey City. Our small business loans provide capital to entrepreneurs looking for new facilities, as well as those looking for investment properties. Our SBA loan program covers a wide range of property types, including:
• Restaurants
• Gas Stations
• Hotels and motels
• Automobile dealerships
• Medical facilities
• Veterinary practices
• Single purpose buildings
• Non-conforming properties
• Self storage
• Franchises
• Retail Space
Small Business Loans for Fixed Assets and Equipment
Our small business loan programs can be used to to finance the acquisition of assets and equipment for your business, such as:
• Manufacturing equipment
• Trucks and delivery vehicles
• Medical and diagnostic equipment
• Machinery and tools
• Restaurant appliances
• Point of sale systems
• IT equipment and software suites
• Commercial printing and binding
• Other highly specialized equipment
Small Business Administration Loans in Jersey City, NJ
Trihawk Capital offers Small Business Administration (SBA) loans in Jersey City, New Jersey through out 7(a) and 504 programs.
SBA 7(a) Loans
The SBA 7(a) program is one of the most versatile business loans available. SBA 7(a) loans offer funding for everything from working capital to equipment and even commercial real estate. Our SBA 7(a) loan program features:
• Funding up to $5 million
• LTV up to 90 percent and terms up to 25 years for real estate
• LTV up to 80 percent and terms up to 10 years for business acquisitions
• LTV up to 100 percent and terms up to 10 years for equipment financing
• LTV up to 100 percent for debt refinancing
• Terms up to 7 years for working capital
• Full amortizations
• Competitive interest rates
SBA 504 Loans
Trihawk Capital specializes in long-term permanent financing for small businesses. Our SBA guaranteed loan program offers:
• Financing up to 90 percent for real estate purchases and construction
• Financing up to 80 percent for equipment
• Financing available on projects up to $12 million
• Terms up to 25 years for real estate
• Terms up to 15 years for equipment
SBA 504 loans can be used by any for-profit business. Commercial real estate must be at least partially occupied by the borrower.
Fast Small Business Loans in Jersey City, NJ
Trihawk Capital is proud to be recognized as a preferred financial services company among SBA lenders. For borrowers, this means we have the ability to fast track SBA loan requests to get cash into your hands without having to navigate through any red tape. We also have the ability to get the most competitive terms and rates in New Jersey.
How to Get a Small Business Loan
While all lenders must follow the guidelines set by the Small Business Administration, Trihawk Capital is not bound by the bureaucracy of traditional lending institutions. Contact our offices and find out why entrepreneurs in Jersey City rely on our SBA loan programs above all others.